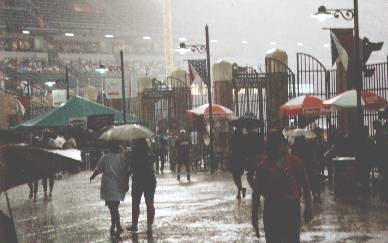 We were able to scalp tickets at the stadium. All you've got to do there is hold your hand up and stick out as many fingers as tickets you need.
Strange thing, though. Whenever I tried to talk a cute girl, she'd tell me she needed one ticket. It seems that a lot of girls go to games by themselves in Baltimore.

PHIL: Why is Kelvin standing in the rain?