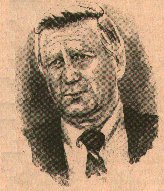 Mario Cuomo, who knows something about baseball and indeed played against Mr. Torre's brother, Frank Torre, in Brooklyn's Parade Grounds decades ago, sees a team of Joe Torres when he watches these record-setting Yankees. "I think that the effect of Joe torre and his Yankees, and the way they conduct themselves ... [will] send a message to America," Mr. Cuomo said. They win because they have cooperation, because they have a sense of mutuality, because they give themselves up and because they won't quit. These are virtues which we're pleading for in our society -- or at least I am -- instead of macho individualism and dog-eat-dog. They're doing it with grace and they're doing it without losing their cool. All of this reflects Torre."
The Yankees have long been the team that America loves to hate. But under Mr. Torre's light touch, they have been transformed into a lovable, hard-working band of professionals. David Wells flourished under Mr. Torre. He forgave Chuck Knoblauch and allowed Tino Martinez to get his groove back. He gave apple-cheeked rookie Shane Spencer his hig break, then when he de-Naturalized, Mr. Torre put rookie No. 2, Ricky Ledee, in left field. There may be no one in the league who is as supple with a lineup card.

Three years ago, in Tampa, during his first February in pinstripes, he sat in the dugout in a pair of wraparound shades, watching batting practice with then-general manager Bob Watson and scouting director Gene Michael. In his deadpan voice, he told them stories of players who had, in days of yore, batted while drunk. The gist of the stories was that some players fell over, some didn't. Meanwhile, a young Derek Jeter was in the cage, swinging away. "We got a nice stroke here, boys," Mr. Torre said.

Little did he know that three years later, he'd be on the verge of his second Series win, that Derek Jeter would be one of the hottest young stars in baseball, and that he would manage to keep not only his job but his cool, too.

...Mr. Torre has performed the remarkable achievement of putting a new finish on a legacy that had been tarnished by one man's tackiness, that man being George Steinbrerner.

Mr. Cuomo said the 1998 Yankees would not be the team they are "if Torre was a tempestuous, undisciplined wild man who was constantly running out to the mound and kicking up dirt and throwing his hat down." Now, Mr. Cuomo didn't say this, but it is impossible to ignore the image of a certain undisciplined wild man lurking in Yankee Stadium. And, having conjured this familiar image, it is impossible to note that Mr. Torre's tenure has coincided with a mellower and calmer George Steinbrenner. Sure, the Yankees' principal owner is an older and presumably wiser man than he was back in Billy Martin's days. But the aging process alone cannot fully explain the yellow and orange hue of Mr. Steinbrenner's autumn. Mr. Torre has managed to soften even the Boss himself. And that is not simply a function of collecting pennants. In the past, remember, winning did not ensure contentment in the Yankee front office. This time, somebody is doing something right, right enough to outlast the rush of the moment. Joe Torre is our antidote to the frauds, liars and self-promoters who have defined the decade.

"He doesn't pretend there are no problems when somebody has just had a lousy day," said Professor Jackson. "I'm hoping that the success of the Yankees this year will make people a little more nostalgic for tradition."

It already has.